In September 2021, NSW Ports awarded $150,000 in Community Care Grants to support the local communities nearby our operations at Port Botany, Port Kembla, Cooks River and the Enfield Intermodal Logistics Centre. The one-off grants support diverse projects, services and initiatives that focus on one of four areas: Education, the Environment, Community Participation and Wellbeing. This included Marine Rescue's Botany Port Hacking Unit – a volunteer-based emergency service that helps keep people safe on NSW waterways. We caught up with Kevin Thompson, Lead Crew with the Botany Port Hacking Unit, to tell us about their unit and how it's supporting the local boating community.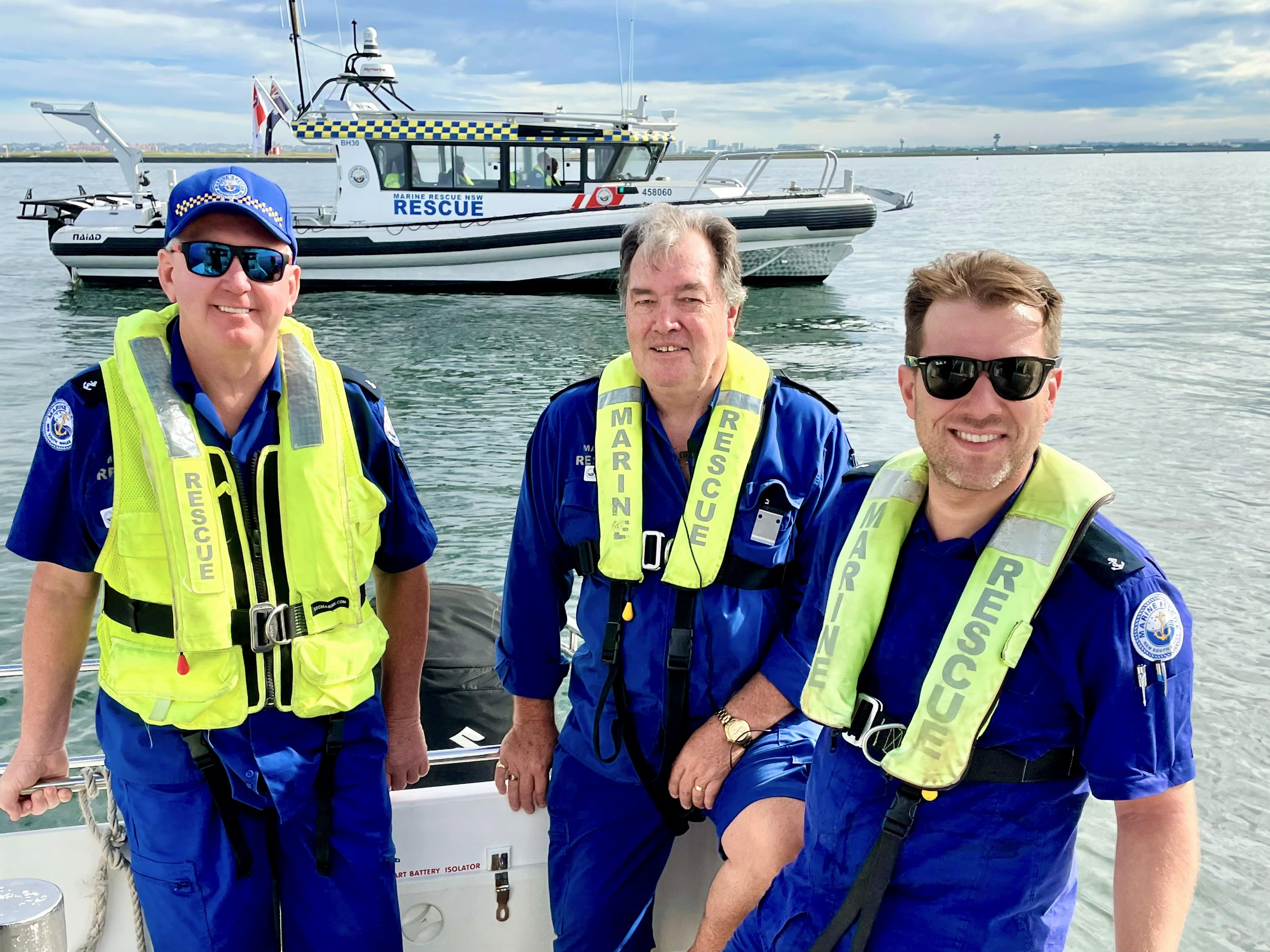 Firstly – can you tell us a bit about Marine Rescue NSW? 
Marine Rescue NSW (MRNSW) is a 24/7 on-water emergency search and rescue organisation that provides around-the-clock monitoring of marine radio and on-water response to distress calls from boaters in trouble along the NSW coastline. 
While the public may confuse us with other partner agencies like the NSW Police Force's Marine Area Command or the Port Authority of NSW that provide on-water operations around trade gateways, like Port Botany, we're actually a volunteer-based organisation. 
I think that's an extraordinary achievement by the thousands of MRNSW members who perform thousands of rescues each year to support recreational boaters – and that includes members of the local boating community around Port Botany. 
We're also an important source of education and advocacy for the boating community, which includes the provision of boat and jet ski licence training and marine radio courses for boaters. 
I'd also be remiss if I didn't mention that MRNSW volunteers take on important unit training, management, fundraising, maintenance, catering and other administrative roles needed to maintain operational standards and readiness.
What has your Community Care Grant been helping to deliver?
Our grant has helped us train almost 20 new volunteer radio operators to support our Botany Port Hacking crews when they're out patrolling the local waterways. 
MRNSW is a Registered Training Organisation, ensuring our volunteers are trained to strict national standards to develop the skills and competencies required for their specific roles.
Our radio operators monitor the airwaves for emergency calls from boaters in distress and dispatch rescue teams in response to emergencies and other incidents. 
They play a vital role maintaining communications during rescue operations and also provide a range of essential safety services like operating the State's only Log On service for boaters; broadcasting regular weather reports and safety and navigation alerts; and performing radio checks for boaters to ensure their equipment is working. 
The grant from NSW Ports will also help us deliver a community open day to educate people about the role of MRNSW, encourage community members to join the organisation, and promote our specific services to local boaters.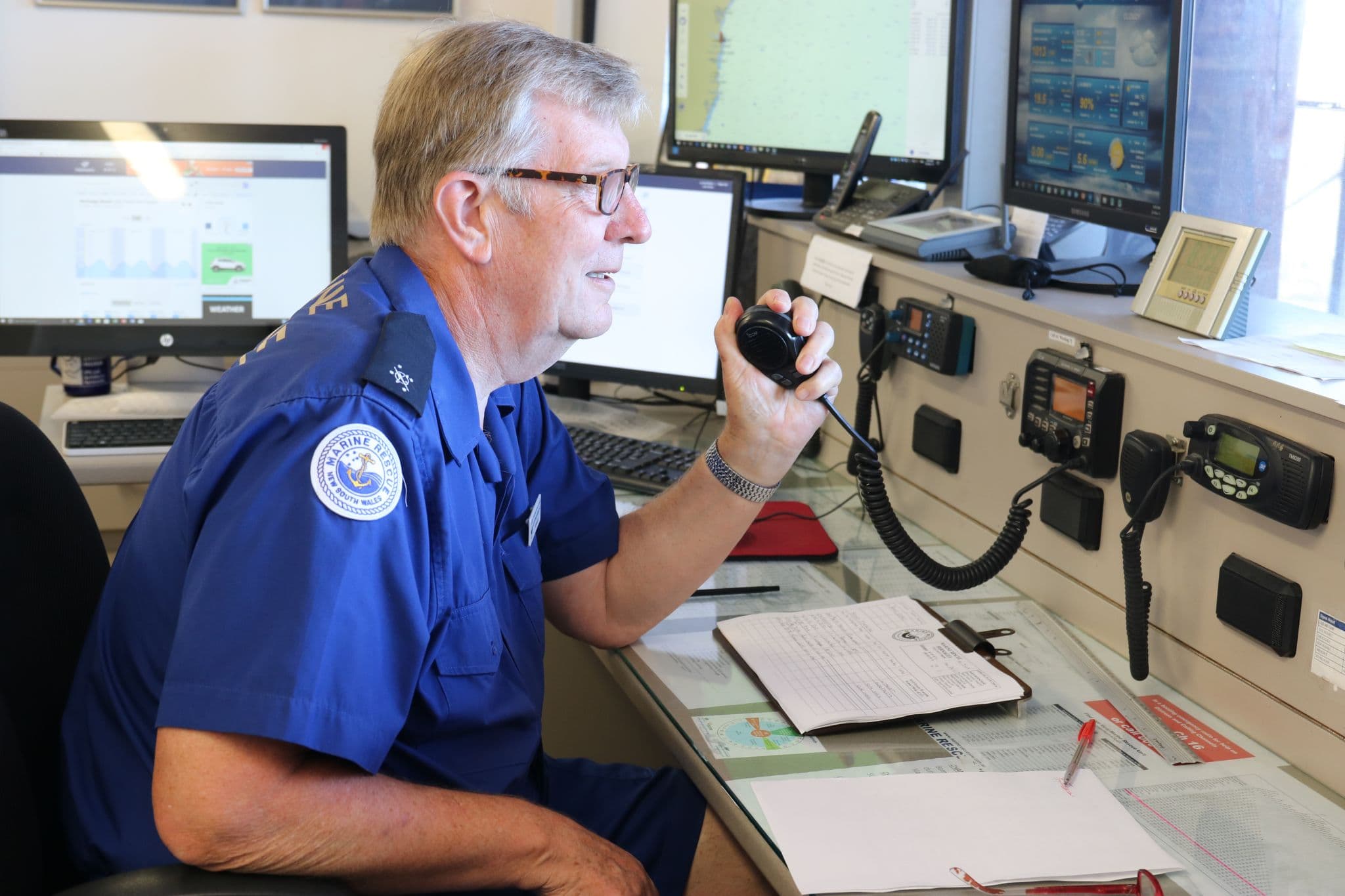 How does this ultimately help the local community?
The training of these new radio operators helps us support members of the local boating community. 
Having more skilled operators to support boaters means they can be confident that when they call for help, a professionally trained and equipped MRNSW crew will respond. 
And our open day means we can recruit more people to these valuable, and I must say – very fulfilling – roles within the community. 
To learn more about MRNSW, jump online: www.marinerescuensw.com.au/