Investing In a Sustainable Future
NSW Ports is a critical link in the nation's supply chain. Our key trade gateways at Port Botany and Port Kembla contribute more than $13 billion annually to the NSW economy and support about 65,000 jobs. Sustainability is essential not only to our business but to the success of the industries and communities with which we work closely.
Our vision is to be a world-class port and logistics manager driving sustainable growth. Our strategic environmental, social and governance priorities plot the path towards realising that vision, through:
Responsible asset management delivering fit-for purpose infrastructure that supports the sustainable and efficient movement of goods
Decarbonising our operations by 2025 and working with our suppliers, tenants and customers to reduce our value chain emissions
Building strong, trusted and mutually beneficial relationships with the communities within which we operate
Ensuring a workplace where our people feel engaged, included and supported to be their best
 
In 2022, we conducted a materiality assessment to help us understand which environmental, social and governance issues were most important to the sustainability of our business.

The seven interrelated topics in the middle layer of our diagram represent the most important risks and opportunities for us to focus on to ensure we remain strongly competitive, highly resilient, responsible and adaptable. The outer layer shows our four strategic priorities for the years ahead and illustrates which material topics inform them.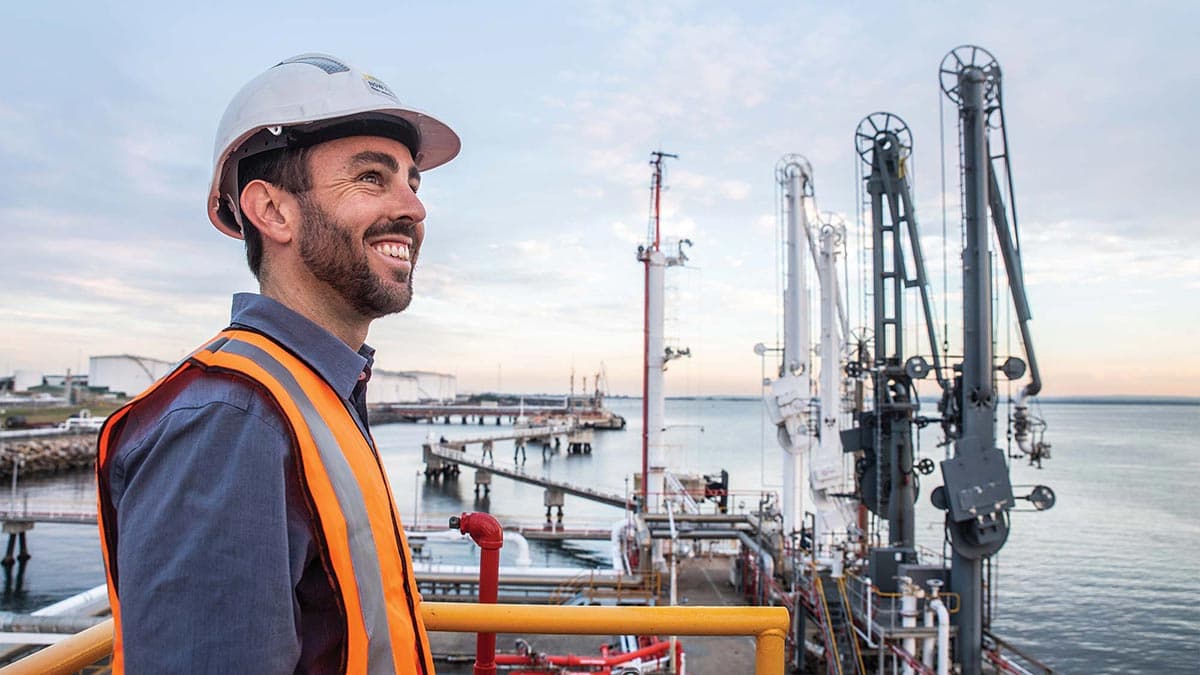 Steward forecast growth
Proactively monitoring population growth trends and the urban environment, as well as changing consumption, production and traded goods patterns, are key to our ability to responsibly manage our assets and cater for forecast trade growth.
This ensures we protect and optimise the utilisation and productivity of existing land and infrastructure, while strategically planning for sustainable development of our ports and intermodal terminals. It also informs our advocacy for the delivery of supporting infrastructure connectivity.
Champion decarbonisation
As a critical node in the national economy we are committed to reducing our scope 1 and 2 emissions in line with the Paris Agreement goal of limiting global warming to 1.5°C and to working collaboratively with our suppliers and customers to reduce theirs.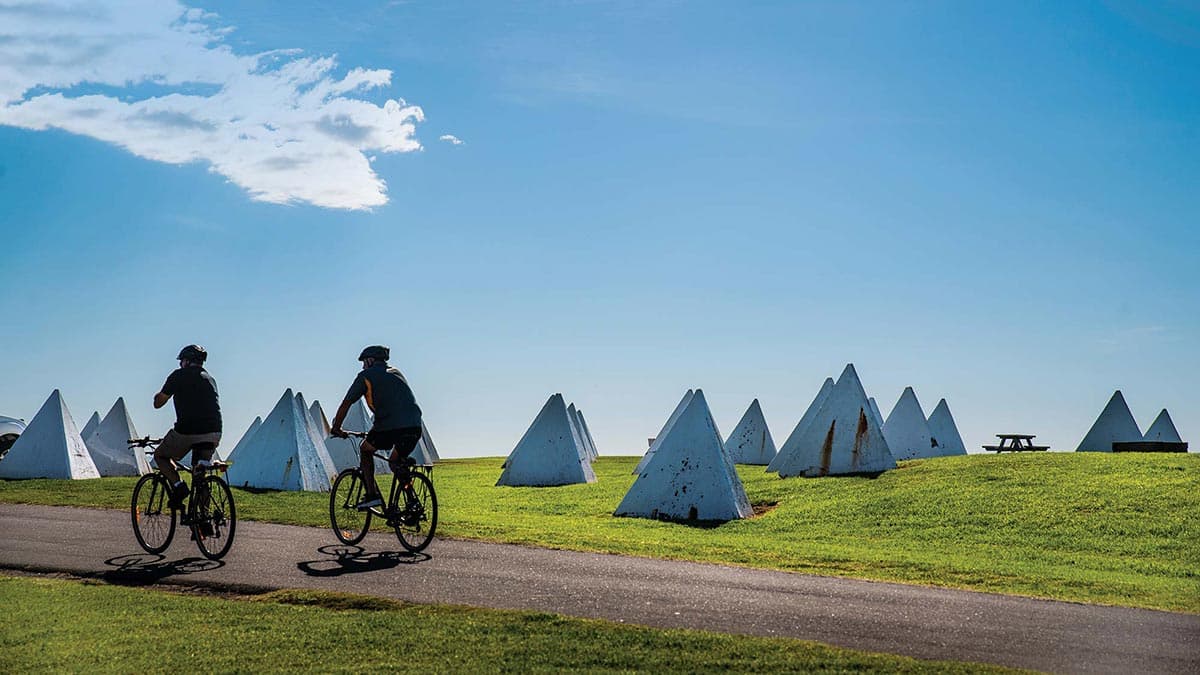 Build resilience

Ports are a critical part of global supply chains and their reliability and performance are essential to a flourishing economy and society.
We recognise the strategic value of anticipating, withstanding and learning from disruptive events – Whether environmental, social or regulatory – to create a smarter, stronger and more resilient port supply chain.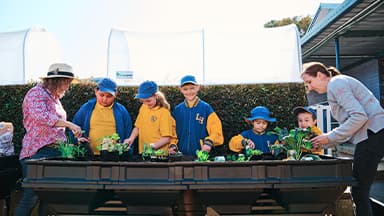 Support thriving communities
People are key to our success. A strong social licence, built on effective engagement and a thriving workforce, is critical to our business.
Listening to our customers, stakeholders, local communities and employees helps us plan for and invest in initiatives that create equitable, safe, healthy and prosperous environments.
NSW Ports believes strongly in accountability and transparency to actively demonstrate our commitment to a sustainable future. Our suite of reports and policies illustrate the ways in which we are delivering on our commitments. 
We are committed to taking a leading role in securing a sustainable future by actively participating in state, national and global initiatives.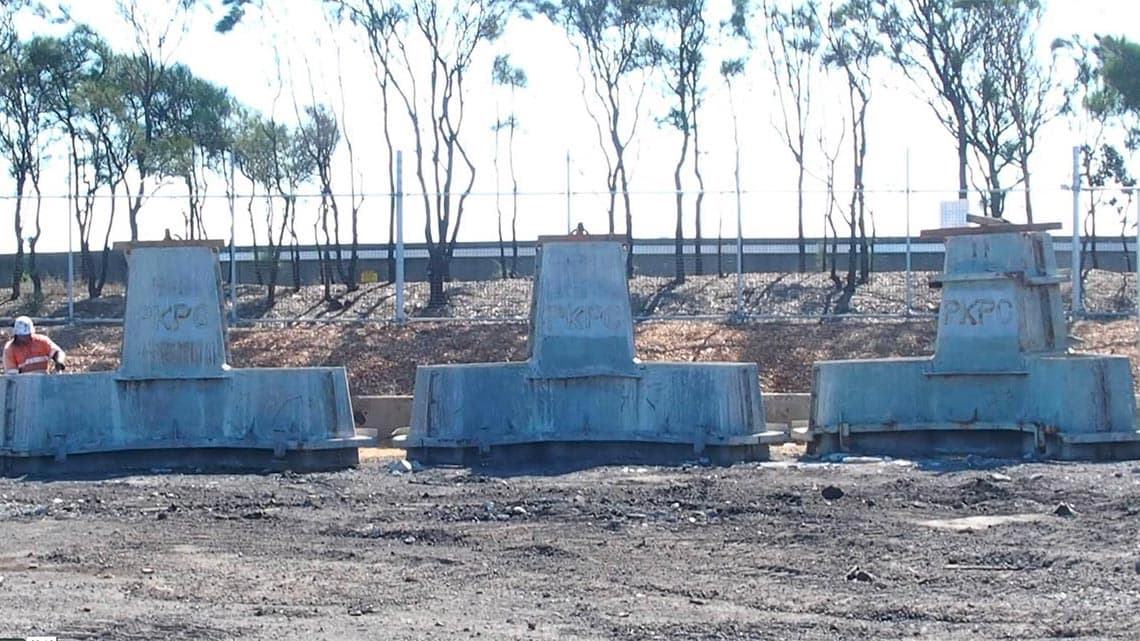 Low carbon geopolymer concrete hanbar project
The UNSW project came about in early 2016 when researchers began looking at innovative ways to use industrial by-products such as steel slag in the production of large scale infrastructure. As a result of effective collaboration across industry and research, fourteen 18-tonne Hanbar units made from high density low carbon geopolymer concrete were cast and placed on the northern breakwater at Port Kembla Harbour. These units are monitored on an ongoing basis for stability and integrity (in comparison to the units made up of the traditional concrete mix) and are providing a valuable benchmark for the future use of geopolymer concrete.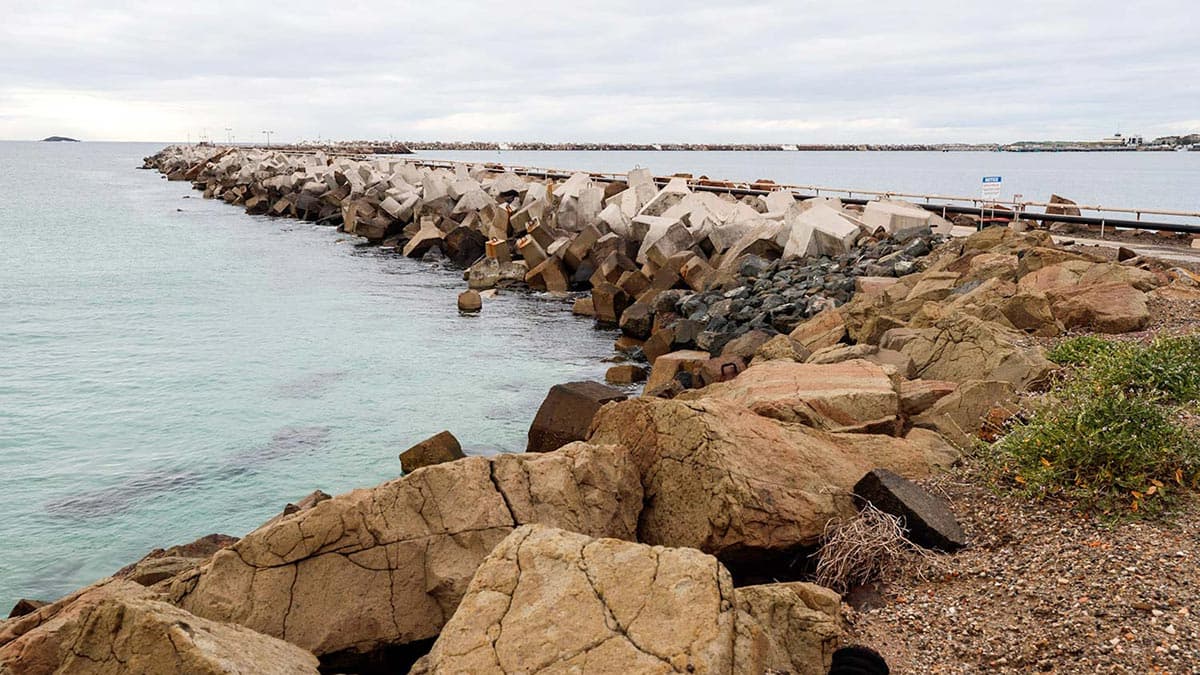 Sea sand concrete cylinders project
The UOW research thesis is investigating the effects of using unwashed sea sand in concrete as opposed to river sand, natural sand or manufactured sand. The project set out to investigate and compare the compressive strength and chemical composition of concrete cylinders made with sea sand and placed in the marine environment at Port Kembla. The cylinders have been closely monitored throughout the duration of this experiment and in May 2020, the final cylinders were removed for testing - with the final research paper currently in production and we look forward to sharing the findings in due course.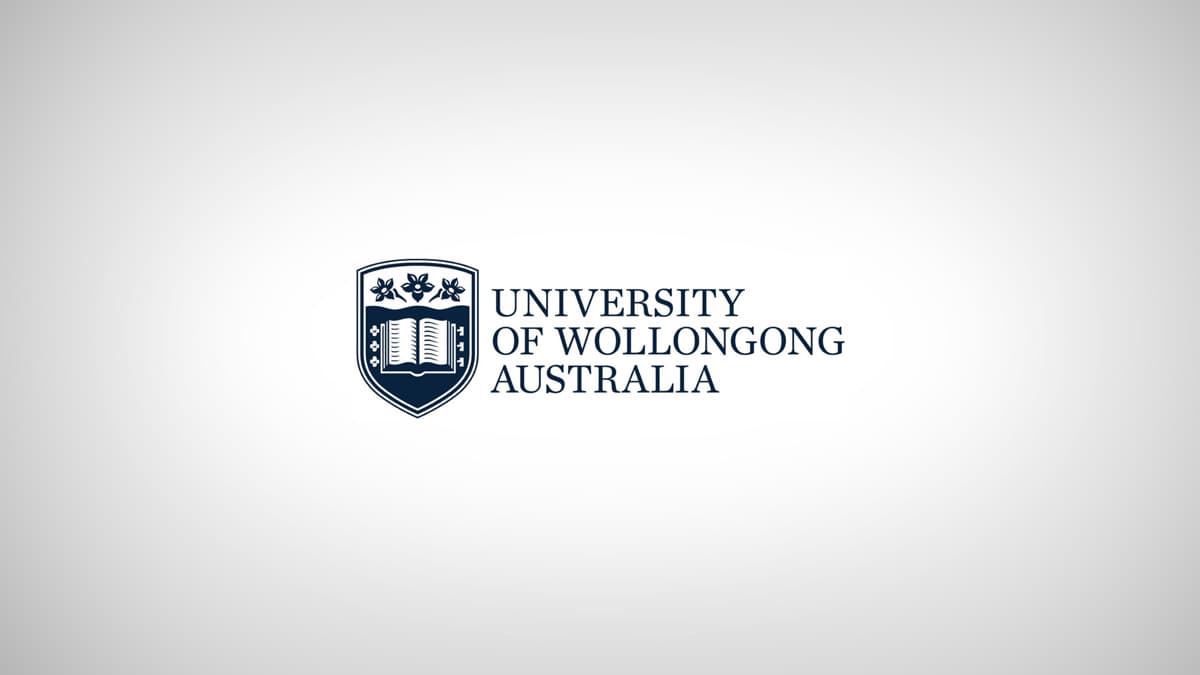 Offshore anchorage project
Since 2018, we have been collaborating with the University of Wollongong and the Office of Environment and Heritage to map and assess the ecological value of offshore anchorage grounds. The project is utilising sophisticated monitoring techniques, including towed and baited underwater video to survey the seabed for submerged rocky reefs and fish habitat. The aim of the project is to inform sustainable management practices for the long term, allowing vessels to safely anchor near ports while conserving marine habitat areas.