In September 2021, NSW Ports awarded $150,000 in Community Care Grants to support the local communities nearby our operations at Port Botany, Port Kembla, Cooks River and the Enfield Intermodal Logistics Centre. The one-off grants support diverse projects, services and initiatives that focus on one of four areas: Education, the Environment, Community Participation and Wellbeing. This included CaringKids – a registered charity that recognises the role of young carers who have taken on caring for a family member with a disability. We caught up with Tom Kennedy from CaringKids to tell us about their organisation, and how it's supporting young carers in the community. 
What has your Community Care Grant been helping to deliver?
1 in 10 children in Australia have taken on caring for a family member with a disability. These adult responsibilities mean they often miss out on many of the joys of childhood. 
CaringKids works to reduce feelings of loneliness and social isolation for these young carers, by sending them Toy Boxes, that we like to call Joy Boxes that are packed with toys, games and books.
Our dedicated volunteers worked very hard during the festive season, for instance, to provide young carers with toy boxes they could open over Christmas. I'm very pleased to say that over this period we continued to field enquiries regarding toy donations from the public, and we secured agreements to collect excess and second-hand stock from retailers that could be used to create our special packages.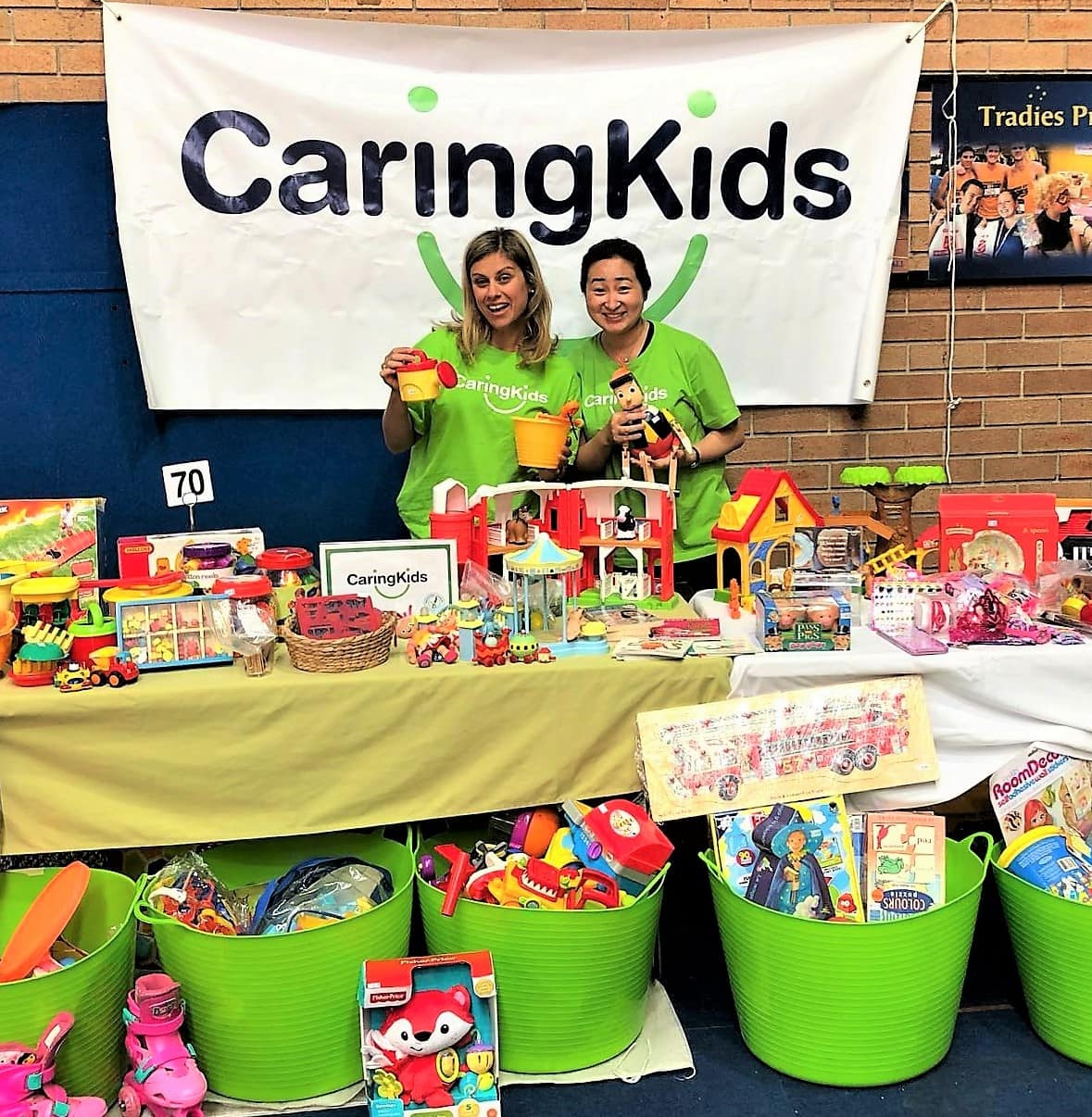 What does your program involve?
We know that play time is an essential part of childhood development. It provides the building blocks for learning and helps kids develop patience, resilience and problem-solving skills. We accept donations from the community and partner with retailers that also provide their excess goods to help create our toy boxes. 
CaringKids ensures that every package we deliver to a child contains toys, puzzles and games that not only bring joy, but also help them to learn and grow.
These boxes are created by our incredible CaringKids staff and volunteers to be provided to children, aged between 5 and 17, and include items like: 
Toys, games and puzzles
Stationery
Arts & crafts materials, and 
Sports equipment
As part of our grant from NSW Ports, we're also working on a program to rescue toys that might otherwise end up in landfill so they can instead be gifted to a child in need. 
How does this help the local community?
Ultimately CaringKids offers support to children who are burdened with adult responsibilities. As carers, these young people take on housework, shopping, cooking, dealing with health professionals and even taking on financial matters. In order to look after a family member, young carers put those responsibilities ahead of study, school and certainly, play. It's common for them to also have to navigate the financial hardship that can go hand-in-hand with the cost of caring for a family member living with disability.
In fact, there are more than 235,000 children and teenagers in Australia caring for a disabled or chronically ill family member. On average they spend 6 hours a week on caring duties and as a result, they often miss out on school, which can then see them fall behind in their education. 
What we do is try and help to ensure they still get to have a childhood and still benefit from the joy, but also key developmental opportunities, like other kids their age who are not faced with the challenging task of caring for a family member. 
Our aim is to spread a sense of joy, via a box packed with love, that tells these young carers that they're also cared for, they're also important. And we want to give them a package that can serve as a reminder of that. That's something that I think can help a great deal, especially on their hardest of days.