In September 2021, NSW Ports awarded $150,000 in Community Care Grants to support the local communities nearby our operations at Port Botany, Port Kembla, Cooks River and the Enfield Intermodal Logistics Centre. The one-off grants support diverse projects, services and initiatives that focus on one of four areas: Education, the Environment, Community Participation and Wellbeing. This included Port Kembla Youth Project's (PKYP) 'Leap' program – an initiative to support young people in the Port Kembla community to reach educational milestones by transitioning successfully to high school. We caught up with PKYP Manager Marie Brajak to tell us about the program, and how it's benefited local students. 
What project did your Community Care Grant support?
Our Community Care Grant funded the Port Kembla Leap (PKL) Project to help young people in the Illawarra.
The communities in southern Illawarra face many challenges including unemployment, associated financial hardship, social isolation, and lack of access to transport and other services.
As a result, it's common for young people to struggle with their mental health, and this can be particularly exasperated when year 6 students begin high school. The abrupt change leads to stress, anxiety, and isolation.
These struggles are what PKL aimed to address by giving vulnerable students tools and resources to embrace the new high school environment and feel empowered to manage issues.  
What did the program involve?
The project involved a series of workshops – re-designed to be delivered online when COVID-19 struck – to help students deal with change, build resilience, address cyber-bullying, and create respectful relationships.
This included running 'ice-breaker' sessions to get the kids engaged in the activities, sharing personal stories to build connection with peers, and taking part in activities to demonstrate what they were learning.
We had a series of project partners who worked with us to deliver these workshops, which included Headspace, Relationships Australia, the Multicultural Communities Council of Illawarra, and NSW Police.
Teachers were also terrific champions of the program through their support and supervision of students taking part online.
Resource bags with information about transitioning to high school as well as details on key services were provided to all parents and teachers to create wrap-around support for each student as well.
What were the outcomes for participants?
While we had originally planned on supporting about 30 students with the grant funding provided, the revised digital delivery meant we could reach 54 young people – which was a fantastic result.
Our post-program survey gave us some really encouraging feedback from students, including:
89% said they felt safe at the program and would recommend it to others.
85% said they learnt new coping strategies to overcome the fear of transitioning to high school.
79 % said they felt more confident and had greater self-esteem resulting in less stress when preparing for high school.
PKL has enabled these young people to build self-help skills, which means they're more likely to seek support pre-emptively when they recognise a problem and don't necessarily know how to address it.
Having greater emotional resilience and confidence about starting high school will have a positive effect on these students' long-term school engagement, attendance, and participation in school activities.
Building great social skills through PKL means these students will also maintain greater social connection and long-term friendships that will help reduce feelings of isolation that impact on mental health.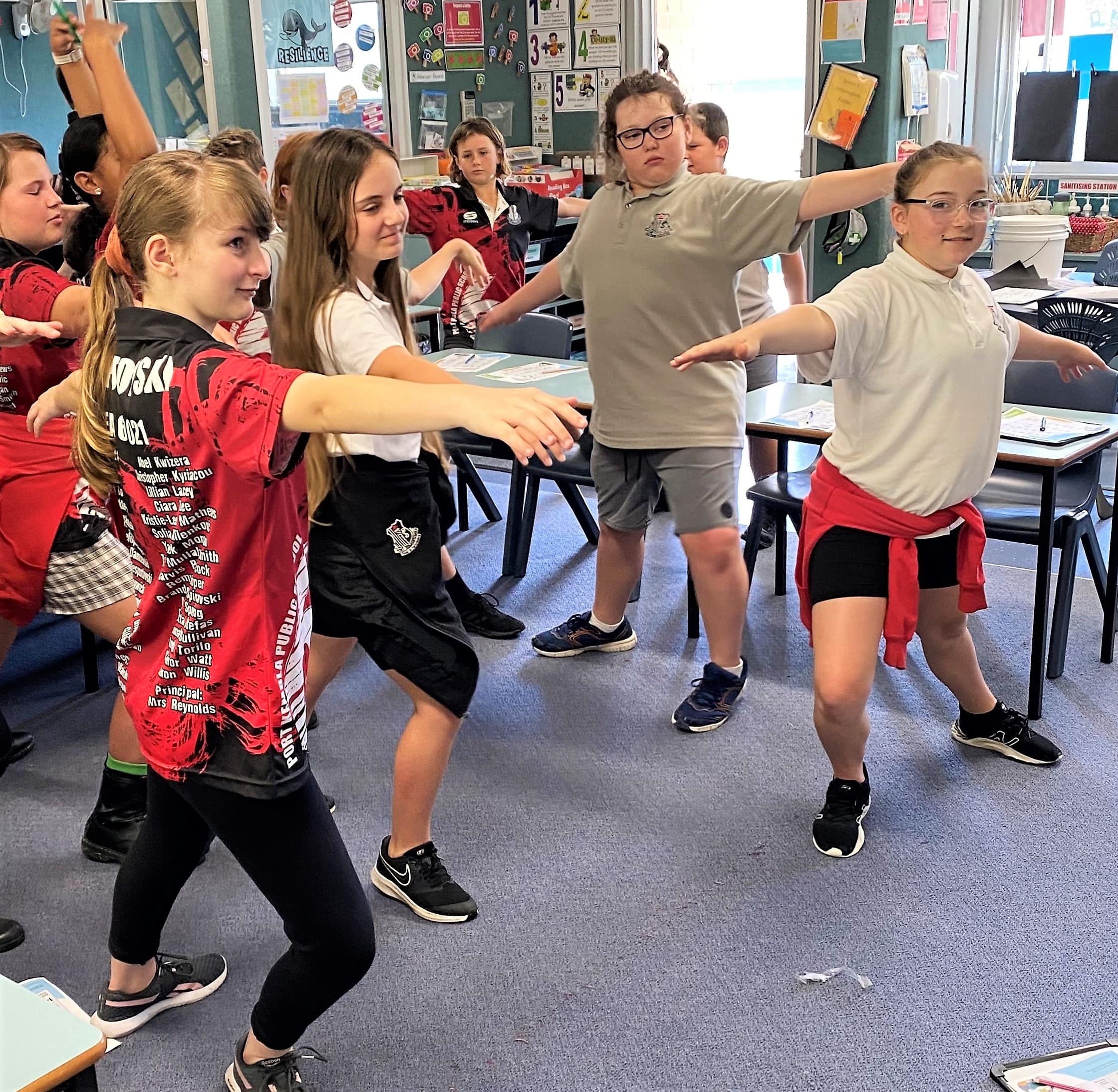 How did this help your local community?
Ultimately, PKL was about supporting and empowering young people in the Illawarra to enter high school and do so feeling happy and confident to not only survive, but to thrive.
We believe the skills and resources provided will benefit students in many ways, and by addressing issues early-on, challenges won't escalate to such intense crises, meaning there'll be less need for post-intervention support.
That reduced need means less demand for those frontline services, and most importantly healthier, happier young people.  
To help fortify the long-term benefits of PKL, the program linked students, parents, and teachers to local services to ensure ongoing support.
Almost 90% of our program participants reported a positive experience connecting to services which included: Headspace Wollongong, Wollongong Police Youth Liaison, Relationships Australia, Multicultural Communities Council Illawarra, and Port Kembla Primary School.
We had overwhelmingly positive responses from everyone involved in PKL, and we think the ripple effects in our local communities will be overwhelmingly positive too.