Image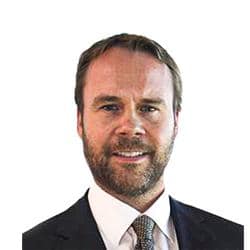 Malcolm Skene
ALTERNATE DIRECTOR
Malcolm has been an Alternate Director of NSW Ports since August 2020.
He is an Investment Director with AustralianSuper's infrastructure team, where he is responsible for the asset management activities and oversight of companies in the infrastructure portfolio.  
Malcolm has extensive experience in the infrastructure sector, with a keen interest in transport-related assets. 
Prior to joining AustralianSuper in 2016, Malcolm held senior management positions at major airport operating businesses/investors in Australia, Europe and the United Kingdom.  He has worked across a variety of disciplines over the past 20 years including Finance, Strategy and Planning, Operations, Business Performance Improvement and Technology. 
Malcolm holds an MBA from the University of Cambridge and B.A & B.Com from the University of Melbourne.